The BiheNepal Project
Because nations are defined by its society, a good society is created by happy families,
and happy families are formed by one great union at a time.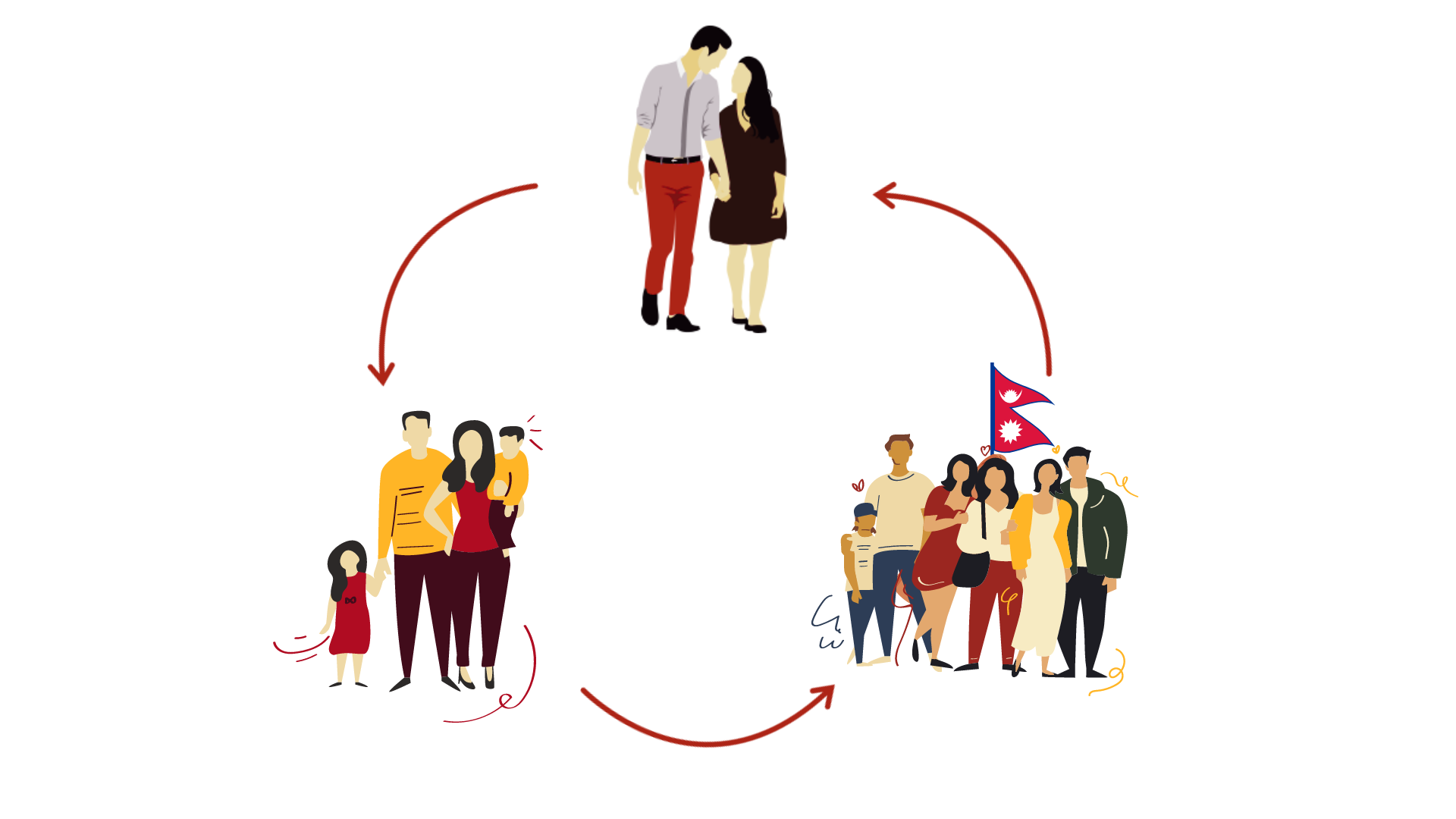 Our Mission
We know our society doesn't have much of a dating culture, and aside from a close circle of friends and relatives, there are not many easily accessible ways to find a good life-partner. Even in arranged marriages, suitable prospective brides and grooms are set up by immediate relatives or a lami. This is usually a slow and awkward process, with limited options for finding compatible matches. Additionally, in many cases, it leads to forced marriages where the sons and daughters cave under the pressure of their families to accept the arranged union. Our intention with Bihenepal was to provide a platform where all Nepali singles globally would meet and find commitment under their own initiative. From a large selection pool, it would lead to increased chances for finding a compatible mate.